Good Friday Service - and a treat
The Good -Looking-One and I went down to the Abbey of the Genesee for their Good Friday service. It was wonderful.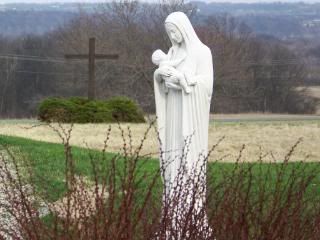 We both love to visit there to pray, to walk on the grounds, and, of course, to buy some bread or other treats.
We got a special treat at the entrance to the Abbey's main building.
Above the door, a dove had built a nest. It sat there peacefully, even though we were only a few feet away.
Thank you, Lord.