Wounded wings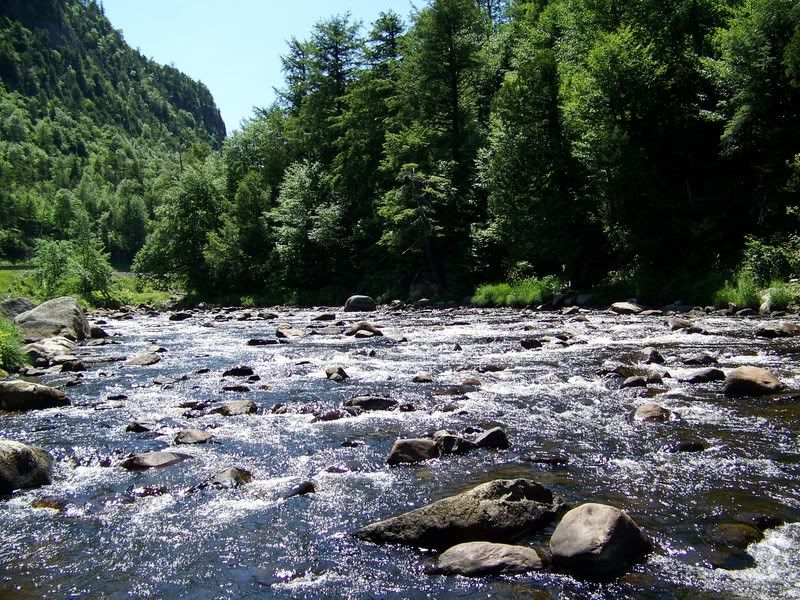 Mountain stream Adirondacks. I sat on some boulders, just listening to the water. Peaceful.
Yesterday was not so peaceful. I went to give blood.
Things started off okay - except for the technician talking to another about "sticking" me. She got the needle in and the blood flowing - then it stopped. A more experienced technician came over and started to adjust the needle in my arm. It hurt. I made that known. She did it again, and again, hurting each time. Finally she suggested that I not give that day. I agreed.
But when the original technician took the partly filled bag off, she put it on the chair near my legs, and it leaked. On the chair. On the floor. On my pants. And she had taken her gloves off, so blood got on her hands, too.
There was lots of furious wiping of blood. I then mentioned it got on my pants. She said she was going to clean that. She did, with an alcohol swipe.
That did not get all the blood out, and I also then smelled of alcohol.
Meanwhile, no sorry, nothing.
I went home with my left arm bandaged and unusable for anything heavy, and my right arm still tender from the pulled muscle I got getting my dad out of his wheelchair a week and a half ago.
That's twice now, Red Cross. I used to give regularly - two gallons in the 1970s and 80s. I had to stop when I made a church trip to Haiti, which put me on a list for several years, and I got out of the habit.
In the 90s I went once, a similar painful experience (though no spilled blood). Maybe as I've aged my veins have gotten smaller, I don't know.
What I do know is that I won't give again for a long time - if ever.