Vacation note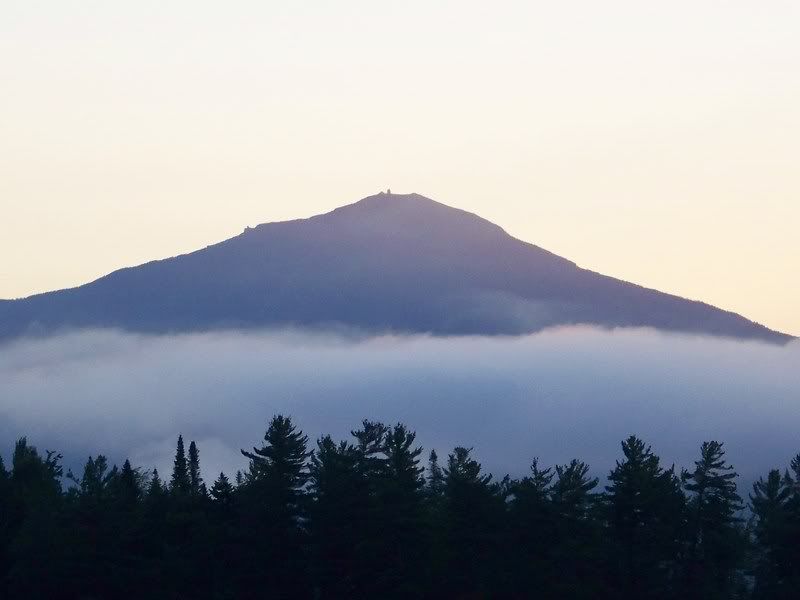 One of the views of Whiteface Mountain near Lake Placid.
The mountains inspired poetry - as I mentioned - and a children's story idea.
I enjoyed the trip.
It was also nice going to a church in another diocese (Ogdensburg, as opposed to Rochester). Not because of problems with Rochester, but because it just helps to illustrate the universality of the church.
The parish in Lake Placid, by the way, was Kate Smith's. Apparently she converted while living in Lake Placid, and is buried in the parish cemetery. Not surprisingly, Mass on July 5 ended with "God Bless America." I'm not a fan of "patriotic" music at Mass, but given the circumstances, I didn't grumble.