A Bell for Padre Pio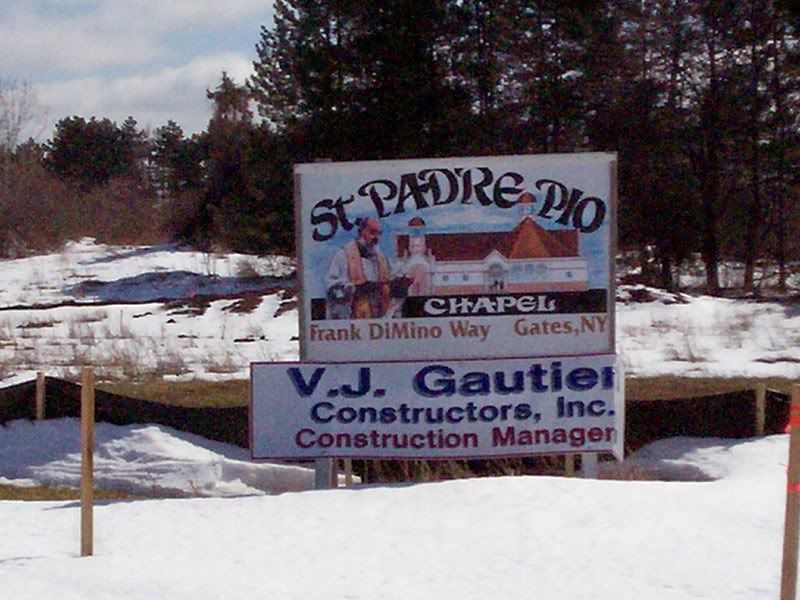 Construction on the St. Padre Pio Chapel next to the Italian Americna Community Center in Gates, N.Y. ( a suburb of Rochester) has not yet started, but they already have a bell with Rochester and Italian roots.
As reported in the Italian American Community News, the bell from old St. Lucy's Church has been donated to the founders of the new chapel, Filomena and Olindo di Francesco. The bell is engraved "Santa Lucia, 1913." That's the year St. Lucy's was built.
St. Lucy's Parish served the Italian community here in Rochester, and even held Masses in Italian. It closed in 1975 due to dwindling attendance, and the building sold to Lilly of the Valley, a Christian church.

The old church building burned down in 2000, but the bell was salvaged.
What a neat story. That bell that rang out for Rochester's Italian Americans will eventually be part of a chapel dedicated to a remarkable modern Italian saint.