St. Padre Pio Statues - and Concert
The St. Padre Pio Chapel is home to a number of statues.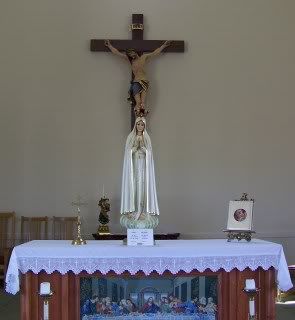 I took pictures of a few of them.
One statue of Mary (above) was actually being discarded by a parish because the statue was too "old-fashioned," but it got rescued by a lay person who repaired the statue and donated it to the Chapel.
By the way, the St. Padre Pio Institute of Rochester has scheduled a concert by the The Father Beatini Choir in Concert at 7:30 at the Chapel tonight (Friday).
The Chapel is located at 141 Frank DiMino Way, which is off Manitou Road in the Town of Gates, a suburb of Rochester.
It's free and you get a chance to see the beautiful chapel and all of its statues.