Happy Birthday, Mom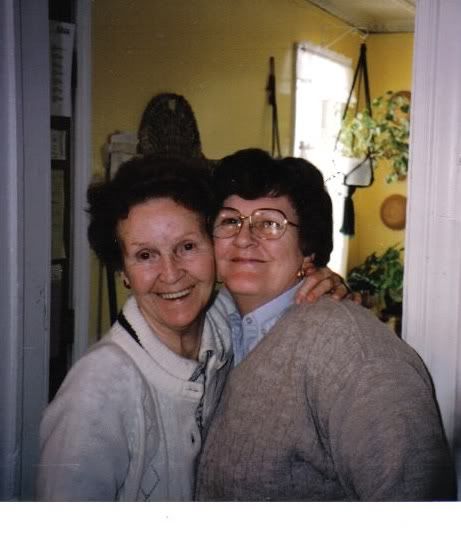 Today is Mom's birthday. She's the one on the right.
She would have been 75, had not cancer claimed her October 9, 2005.
Nana, on the left, died one year later.
I visited Dad in the nursing home yesterday. He's down in the dumps, and has pneumonia again. He was thinking of her. I told him we can take comfort in knowing that all that suffering she went through in the last years of her life is now over and she can be at peace. Then he said now she was with John.
Amen.
I will go see Dad again today.