Peaceful pro-life march - March 27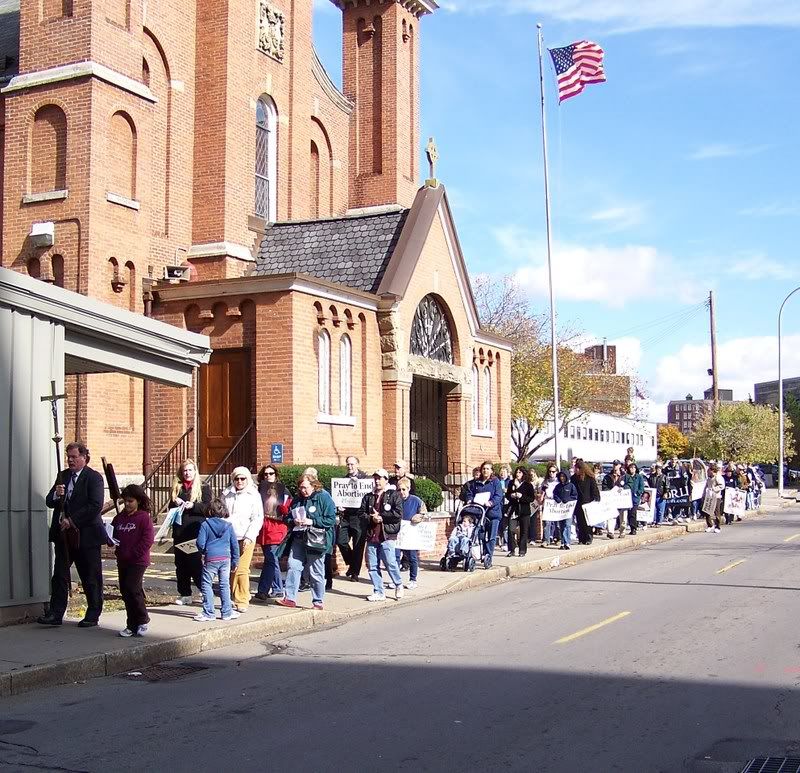 Rochester area pro-lifers are invited to take part in a peaceful silent pro-life march to Planned Parenthood Saturday March 27.
The march will start at 1 p.m. in the parking lot of Our Lady of Victory Church, 210 Pleasant St. (Catholics can show up early and attend Mass there!)
The march will proceed through downtown Rochester to Planned Parenthood, 114 University Ave.
This march will take place a week before the annual Good Friday Stations of the Cross March from McQuaid Jesuit High School to an office where abortions are performed. More on that one later.