Portiuncula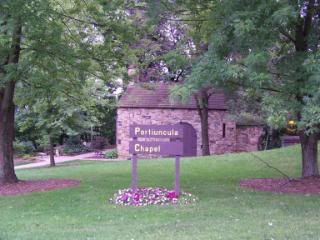 The visit to the Portiuncula Chapel at the Franciscan University at Steubenville was all I would hoped it would be - and more.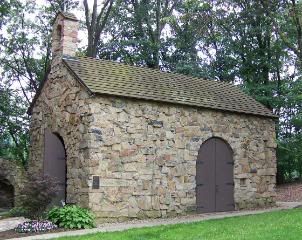 Turns out the college was hosting the Defending the Faith, "Reasons for Hope" Conference - with folks like Scott Hahn, Patrick Madrid, Michael Aquilina, Steve Ray, Marcus Grodi, Matthew Kelly and more. I fact, when we arrived at our hotel, Father Fr. Benedict Groeschel was sitting in the lobby talking to a couple of people. I wanted to say a few words to him, but did not want to interrupt, so I missed out.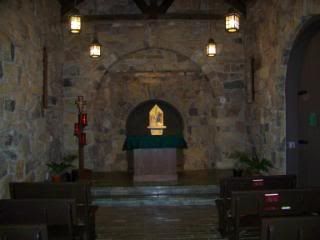 The conference meant the campus was full of people. We were not part of the conference, but the talks were broadcast over televisions in the bookstore/coffee shop, so we heard portions of some of them. It was also fun sitting at dinner listening to the conversations around us!
We visited the chapel several times. We also viewed the Tomb of the Unborn Child, the Creche and the Marian Grotto, and I walked the Stations of the Cross trail. Then we strolled around some of the campus. Beautiful. So many flowers.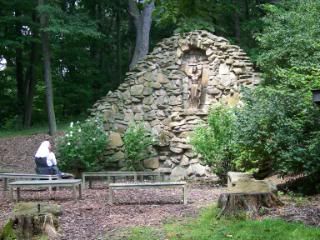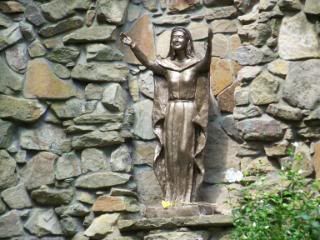 The point of the trip was, of course, to visit the Portiuncula for the plenary indulgence. It's hard to describe my feelings. A mixture of relief, joy, sorrow, gratitude. I feel free, and humbled.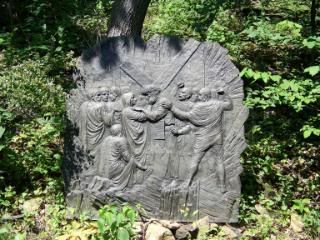 We also attended Mass in the Christ the King Chapel. Wow. I haven't been to a Mass like that in a long time. There was a real sense of joyful, prayerful devout worship. And good music!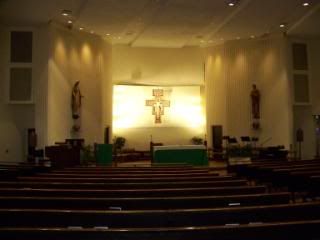 I am glad I was able to share this with my wife. She wants to go back - this time to attend a Defending the Faith conference. She also talked a bit more about the Secular Franciscans. Maybe ...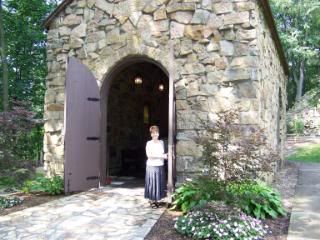 Thank you, Lord, for your love and forgiveness.