40 Days: Praying PP out of business
To mark the midpoint in the 40 Days for Life campaign (technically, last Monday) in Rochester, we celebrated a Mass at Our Lady of Victory Church, then processed to Planned Parenthood's headquarters.

The Mass was concelebrated by the parish's administrator, Father Ron Antinarelli, and Father Joe Catanise, who has been active in the 40 Days campaign. More than 100 people crowded into the church.

After the Mass, participants gathered outside the church where they were addressed by 40 Days coordinator Jose Rivera.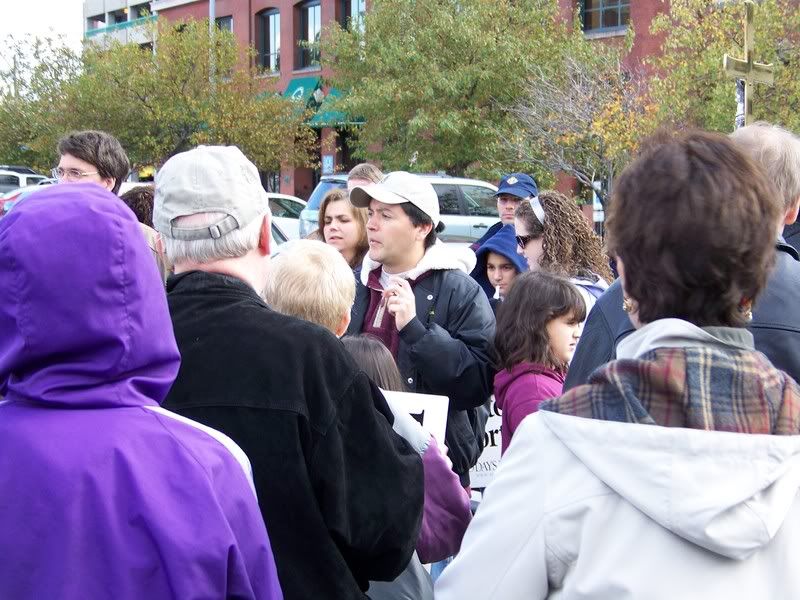 We then marched through downtown Rochester praying the rosary. Along he way we got a thumbs up from a bus drive wearing a tau cross.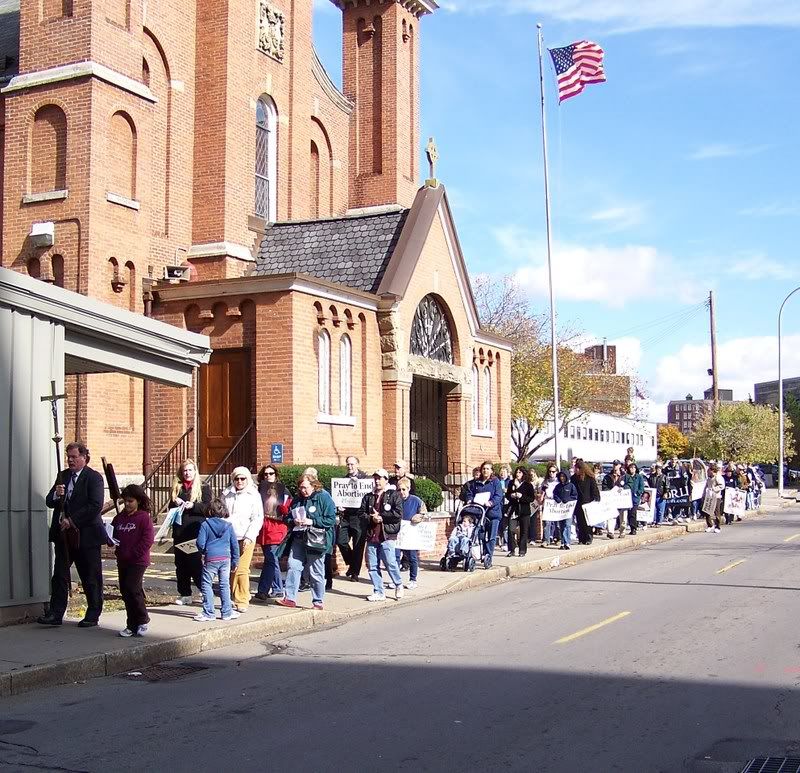 At Planned Parenthood, vigil participants waited,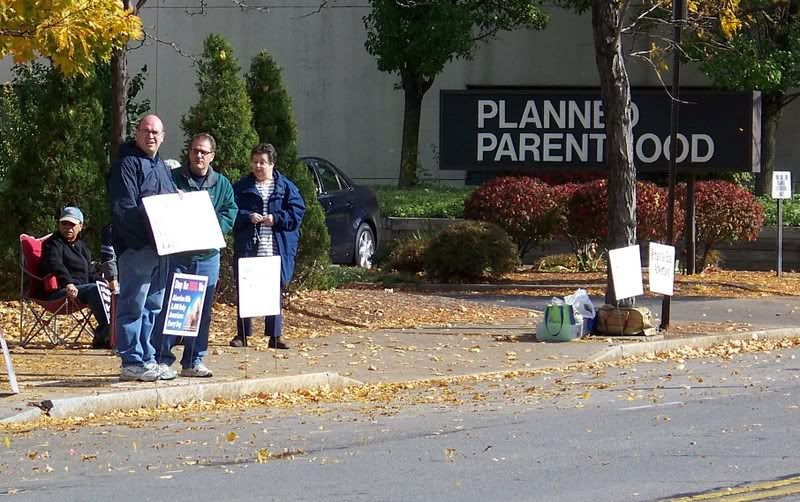 then were joined by the processors for prayers,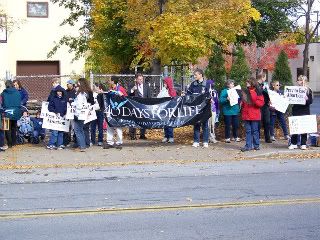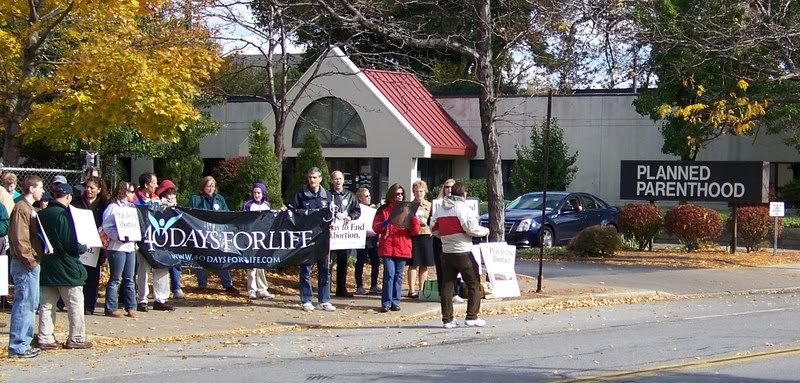 and final words from Jose (far right).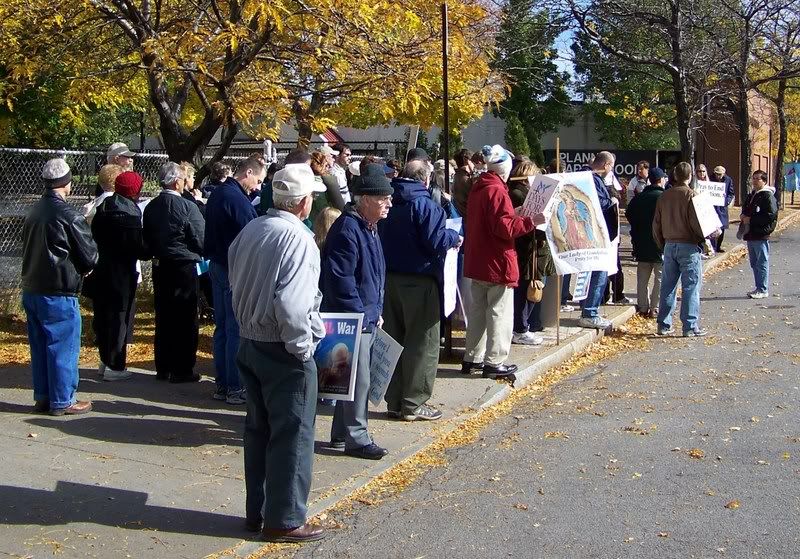 He announced that at least 3 babies had been saved locally because of the campaign.
Hundreds have been saved nationally.
Labels: 40 Days for Life