St. Padre Pio Chapel Opens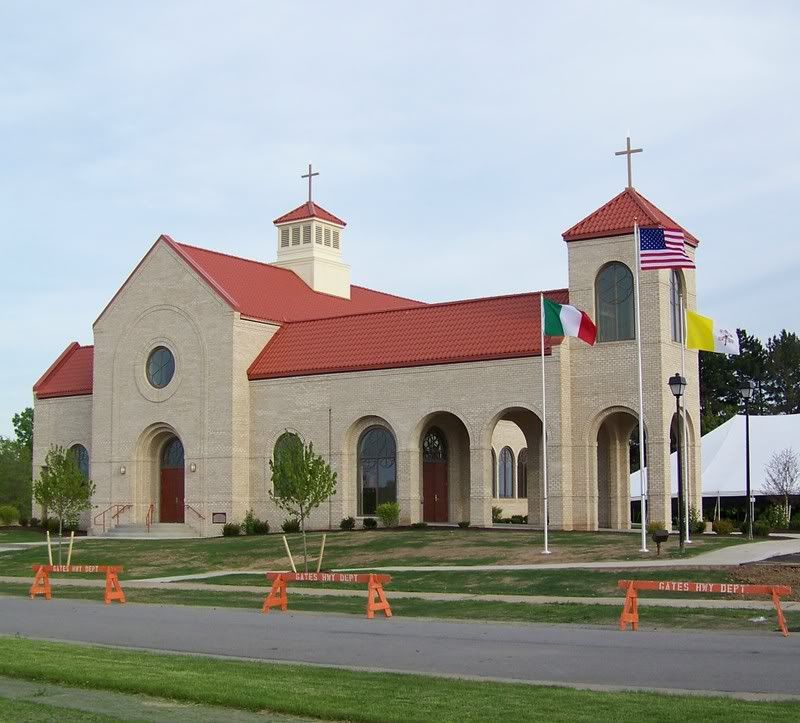 The St. Padre Pio Chapel in Gates, NY (suburb of Rochester) was dedicated Sunday, May 25 (Padre Pio's birthday).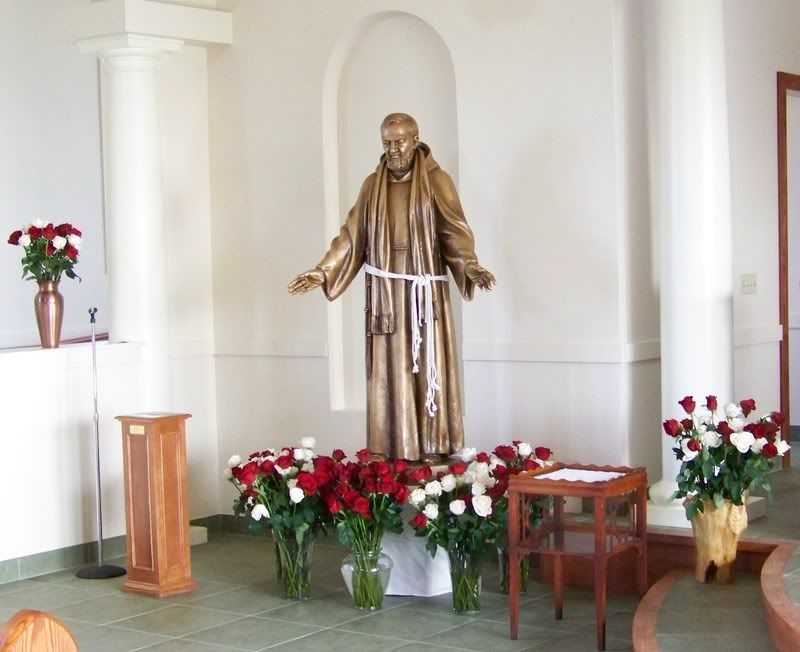 An estimated 1,000 people showed up for the ceremonies, which included a Mass celebrated by Father Dan Condon, Chancellor of the Diocese of Rochester.
I did not make it to the ceremonies - they began in the morning while I was still singing and playing at Mass in my parish. My wife went (that's her above at the bottom right). A joyous occasion, with the requisite politicians all putting in an appearance. Lots of people speaking Italian!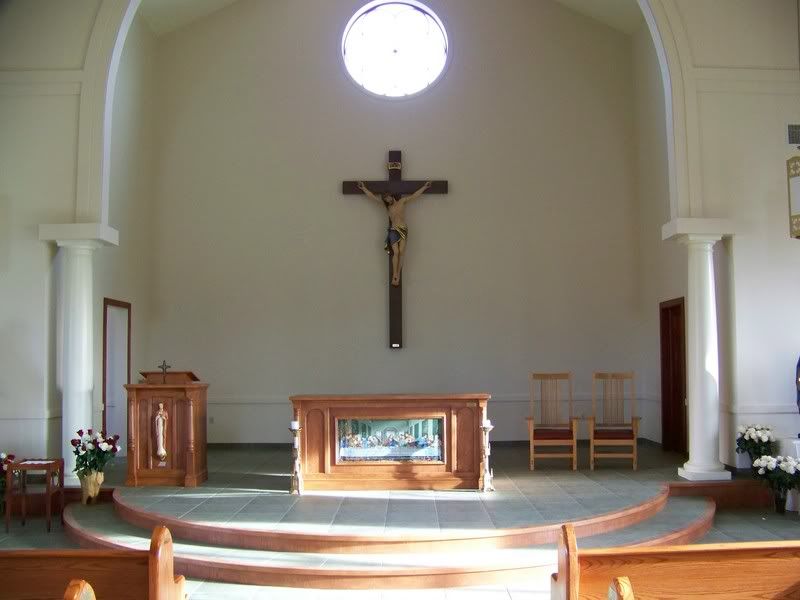 I went over later with my wife, after the crowds had gone.
The chapel is lovely. It will be open daily for private devotions. I intend to get over there often.
(Please, anyone who posts, no snide comments about the diocese.)