Simple prayers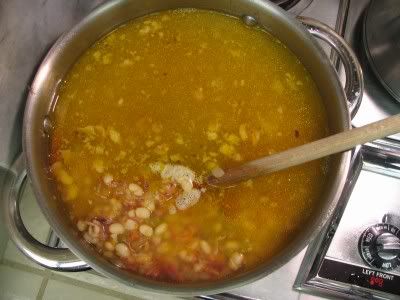 Deacon Angelo preached today. He's a down-to-earth guy, and clearly a man of faith.
The homily focussed on prayer. He pointed out that we should be praying every day. He said getting to daily Mass is a wonderful way to pray, but for working people that's sometimes not possible. He said we can pray instead in other ways, including with how we do our jobs.
Then he cited something his mother used to do.
She used to cook soup or sauce, she'd take the big spoon she was using to stir, and make a sign of the cross over the pot.
I love that image.
Labels: prayer