Rodan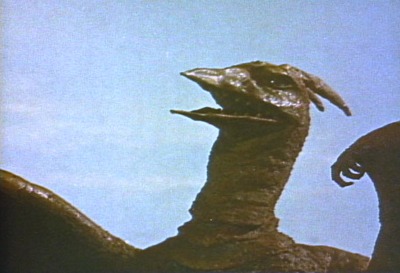 Rodan is on. I won't get to watch it all - too late.

But I remember when I saw it years ago as an impressionable lad. The final scene had me feeling bad for the monster and his mate. (I used to feel sympathy for Godzilla too.)

Ah, Japanese monster movies - the mainstay of Saturday "creature features."