St. Padre Pio event December 6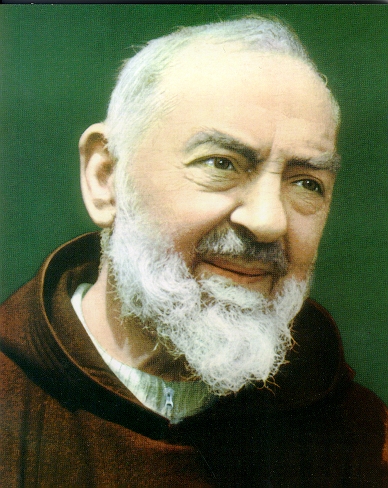 If you are devoted to St. Padre Pio, Christmas, or Italian music, you might want to check out the Second Annual St. Padre Pio Italian American Christmas Music and Song celebration this Sunday at the St. Padre Pio Chapel.
The festivities get underway at 2:30 p.m.
The Chapel is in Gates N.Y. (a Rochester suburb) at 141 Frank DiMino Way (off Manitou Road.)
The concert with feature the Father Beatini Choir.
It's free and open to the public. Besides enjoying the music, you will get a chance to view the Chapel. I often go to the Chapel to pray, as it's not far from my home.
(I won't be there Sunday - mall duty! And I usually try to avoid events with lots of people. But my Good-Looking-One might just be there.)