Back from Detroit - Visited Fr. Solanus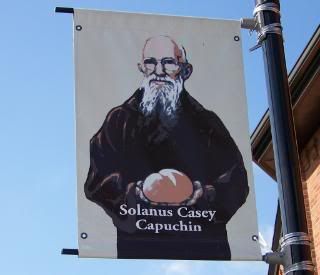 I got back from Detroit late last night.
The principals' conference was good - but even better was that I got to visit St. Bonaventure Friary where Venerable Father
Solanus
Casey served and is interred.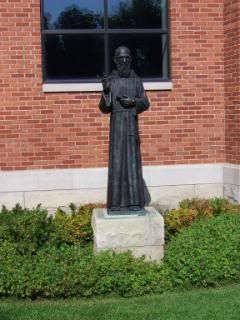 His coffin is at one of the entrances to the
friary
church - greeting people still.
It is covered with prayer requests.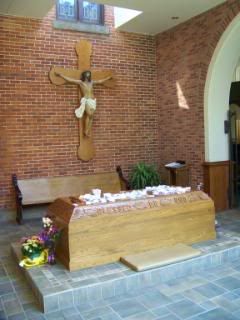 I'll write more later - and post more pictures.