St. Padre Pio Birthday Celebration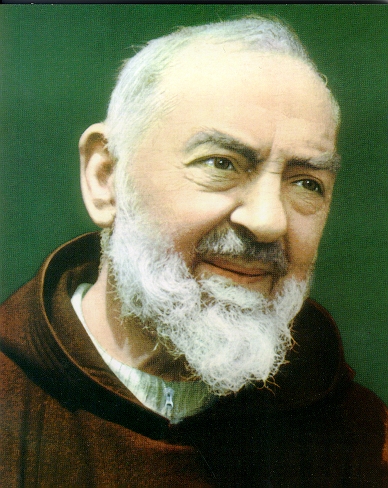 The St. Padre Pio Institute of Rochester will hold the Second Annual St. Padre Pio Birthday Celebration Mass at the St. Padre Pio Chapel, 141 Frank DiMino Way (off Manitou Road) in Gates ( a Rochester suburb) Sunday May 24, at 1 PM.

Father Geraldo Carusso from Pietrelcina, Italy, will celebrate the Mass, with assistance by Deacon Angelo Coccia and the music of the Father Beatini Choir.

Following the Mass, there will be food and entertainment on the chapel grounds.
Everyone is invited (alas, it doesn't look as if I can make it myself). Even if you are from out of town, wander over that way.