Happy Anniversary at the Fatima Shrine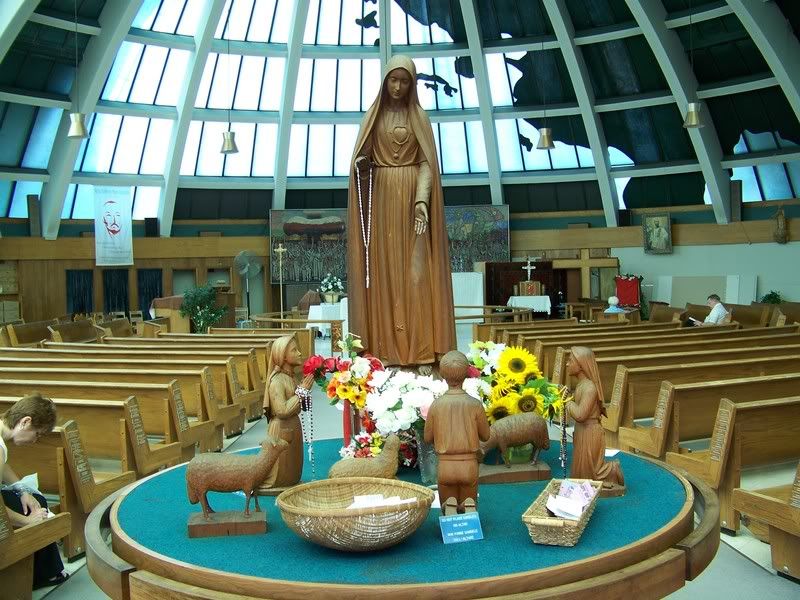 For our anniversary Friday, the Good-Looking_one and I made our annual trek to Our Lady of Fatima Shrine in Lewiston N.Y. (near Niagara Falls).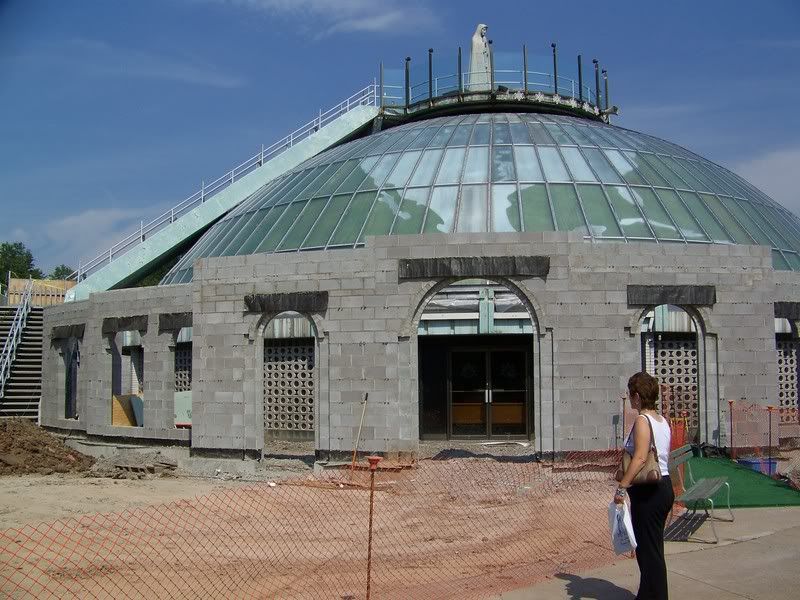 The basilica renovation project there has begun - it's to prepare the basilica and the shrine for the celebration of the 100th Anniversary of the Apparitions of Our Lady of Fatima May 13 – October 13, 2017 - so we were not able to go to the top of the basilica where there is a stature of Mary (and a great view of the grounds), and we were not able to get into some side chapels. But we were able to celebrate Mass and wander the grounds.
We visited some familiar places,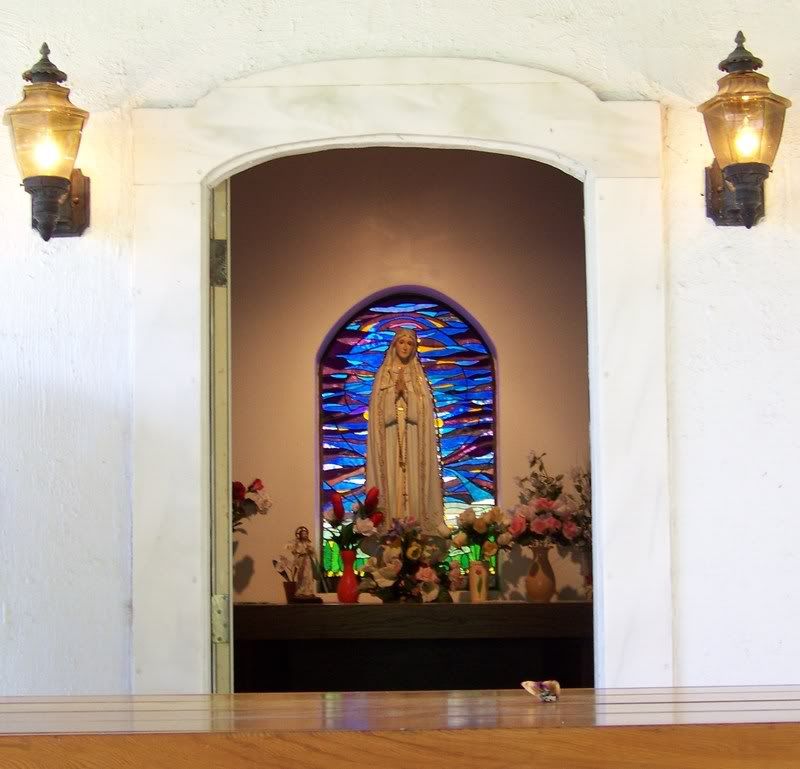 like the little Fatima Chapel, and saw some of the newer statues, including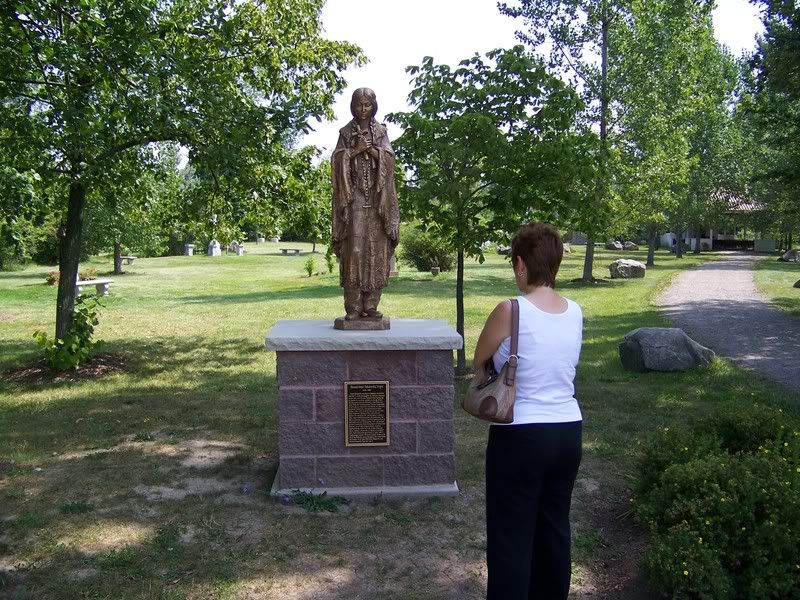 Blessed Kateri Tekakwitha,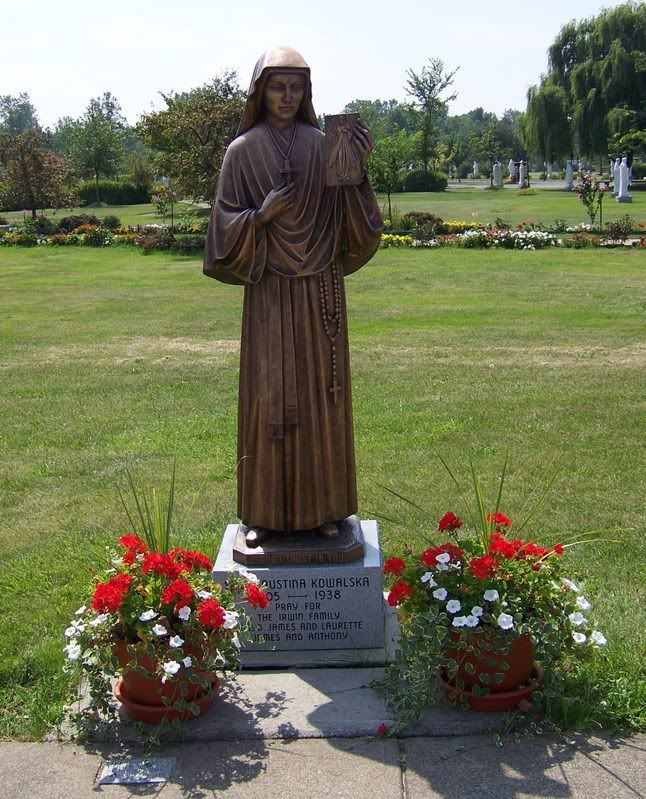 St. Mary Faustina Kawalska,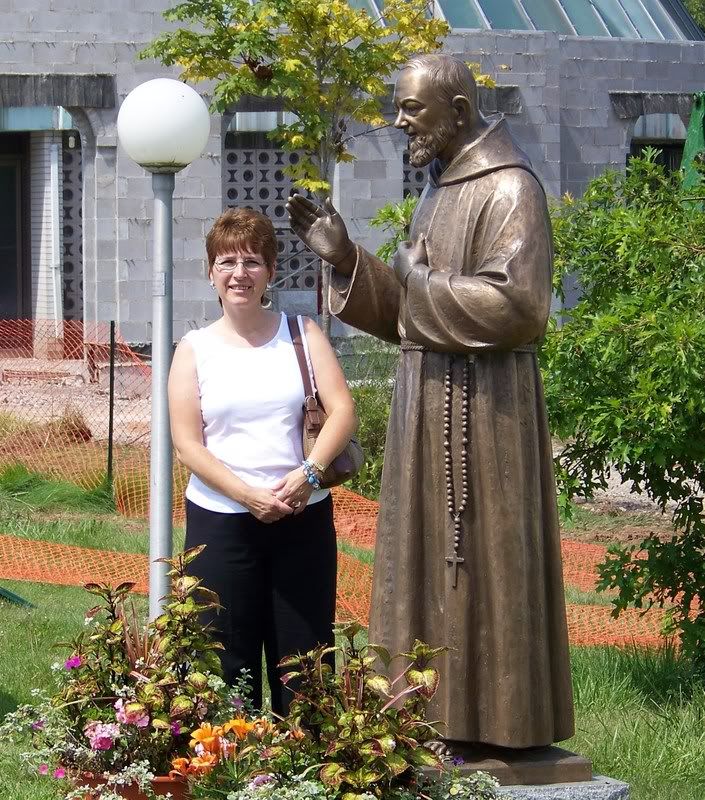 and St. Padre Pio.
We picked up a video on St. Padre Pio (which we watched last night and enjoyed). A lovely day, and a wonderful way to mark our anniversary. We are fortunate to live near the Shrine, and the new St. Padre Pio Chapel here in Gates (a suburb of Rochester).
If you are ever in the Niagara Falls area, the Shrine is well worth a stop.
Labels: Fatima Shrine