Christmas greetings
Our parish produced Christmas cards this year from a picture taken of the parish's creche.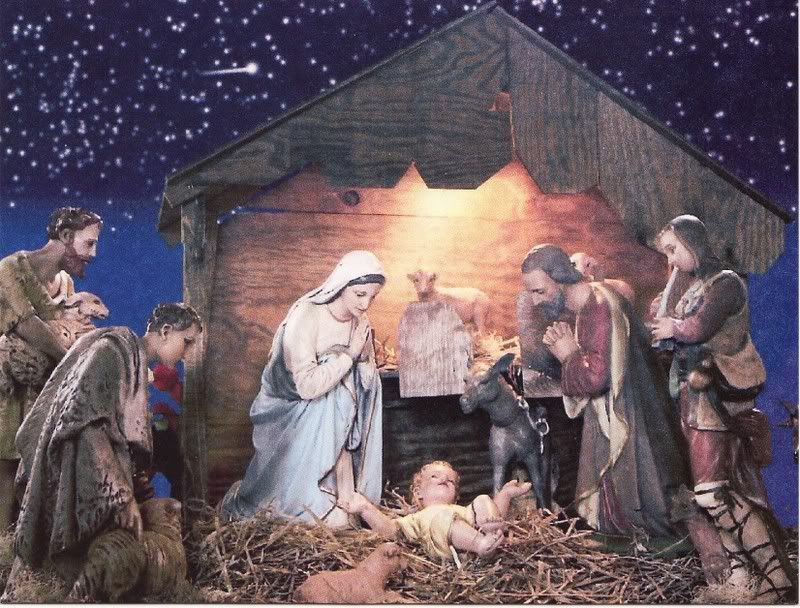 I included two haiku.
I know some of you have received these in the mail or e-mail, but I wanted to share them with all of my friends who visit this blog.
Merry Christmas!
Happy birthday, Jesus!