American Saints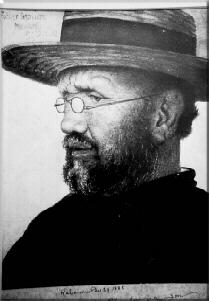 I blogged about the news of Blessed Father Damien's canonization being set for October 11. A commenter celebrated the fact that we would have another American saint.
I got to thinking about other potential American saints.
I'm a big fan of Father Solanus Casey - and he is well on the way.
I also support the notion of Dorothy Day being recognized - I am not alone in this.
Who else?
Archbishop Fulton Sheen - who was a Bishop of Rochester at one point - and Father Thomas Merton often get mentioned. People are also promoting the causes of Fathers Nelson Baker and Michael McGivney, and Isaac Hecker.
Are there others out there? More than likely.
And then there are the many good and holy men and women - lay, religious, ordained - who are saints, but who will not be "officially" recognized.
God knows who they are.