Stations for life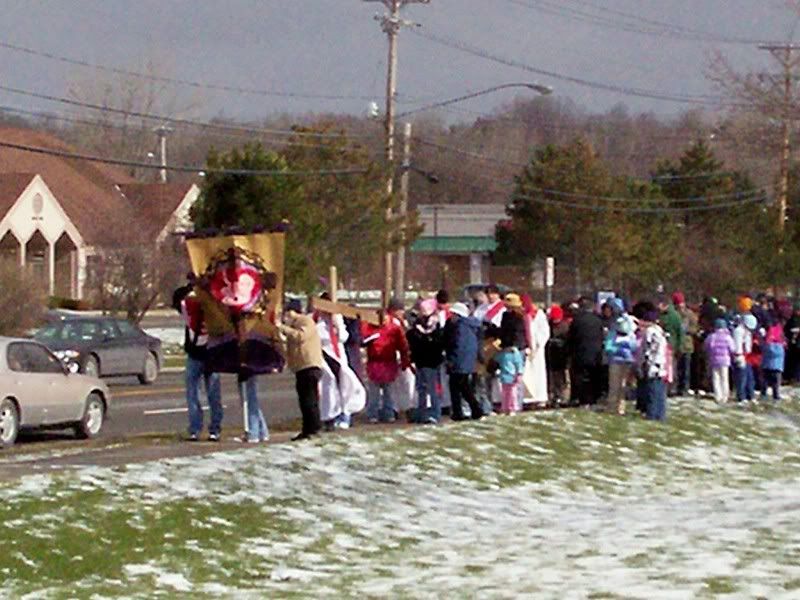 We have a thriving pro-life community in Rochester. The Diocese of Rochester has been supportive. We even have one of the few - it may be the only - Project Rachel in New York state to help those who have had abortions.
Every Good Friday, local pro-lifers (mostly Catholic) hold a Stations of the Cross in Reparation for Abortion.
Folks gather at McQuaid Jesuit High School for a service, then recite the stations while processing to the nearby office of a doctor who performs abortions.
This year, very cold weather kept the numbers low, but the procession still included more than 100 people led by priests and deacons.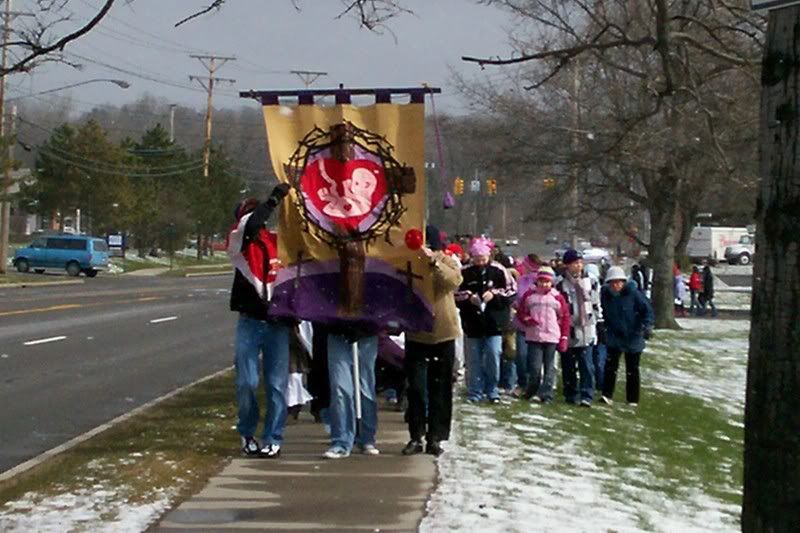 At the service, the speaker was Sr. Betsy MacKinnon, who runs the Rachel's Vinyard Retreats for those who have had abortions. She says that on the six retreats they've had so far they have memorialized more than 250 children who died through abortion, and that a number of women have found healing.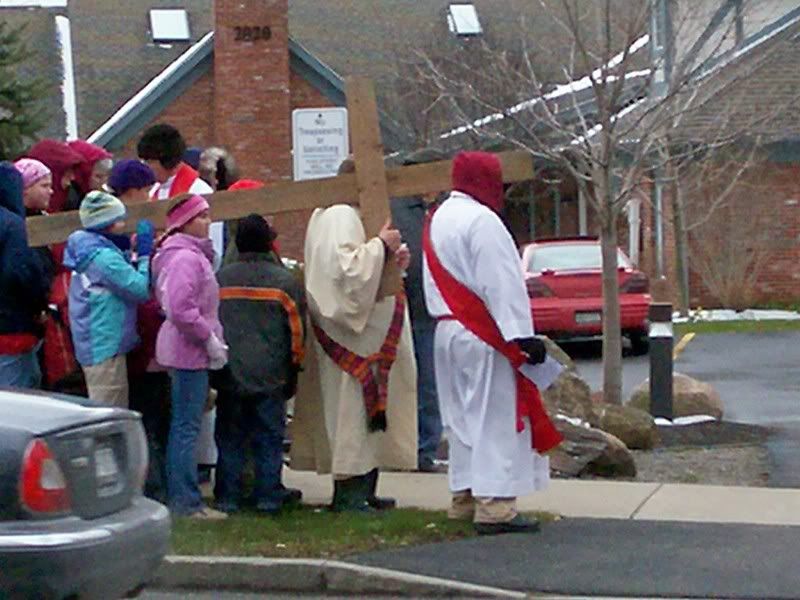 Outside the doctor's office, we were greeted by a loudspeaker blaring a rock radio station to try to drown out our prayers and hymns.
That didn't stop Father Tony Mugavero from leading us in prayer for everyone in that office.