Empty nesters
We are officially empty nesters for a while.
We took youngest daughter to Wellesley College over the weekend. She is now part of the Class of 2010.
Emily and the lovely wife.
The wife and I will be alone until Columbus Day. (Well, except for the dog and the cat.)
I'm proud of Emily for getting into Wellesley.
We posed outside the dorm room that Clare first had at Wellesley five years ago (Emily is in the same dorm, but a different room.)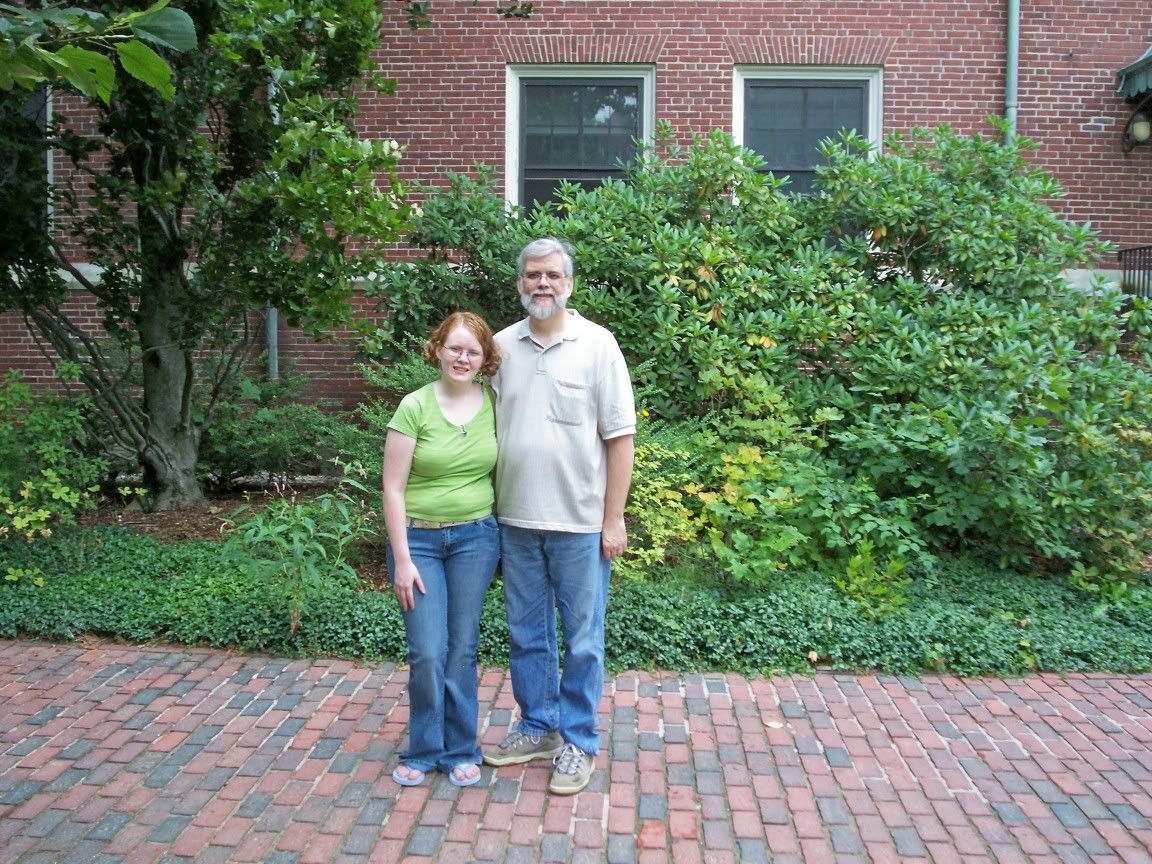 Emily and the Dad.
Perchance to dream…