40 Days for Life Fatima Rosary Rally

We gathered outside Rochester's Planned Parenthood headquarters today to hold a Fatima Rosary Rally as part of 40 Days for Life 2010.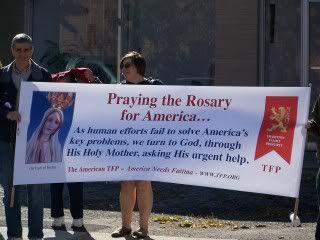 All 40 decades of the rosary, plus the Chaplet of Divine Mercy.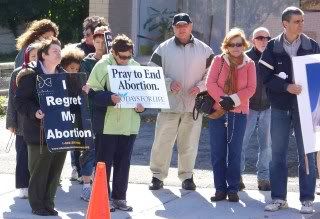 There was construction in front of Planned Parenthood, so we moved across the street.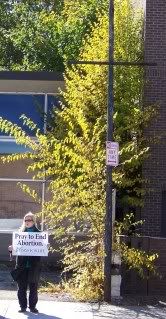 We stood beneath a pole that had a bar on it - forming a cross. That cross faces Planned Parenthood every day.
Many cars passing by with people honking, yelling out encouragement, or giving us a thumbs up. Alleluia.
Labels: 40 Days for Life