Poor old Judas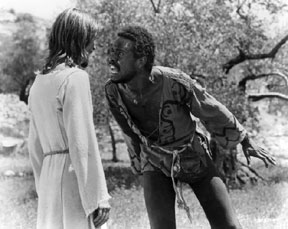 Heard the reports about the Church rehabilitating Judas?
Not so, says a Vatican official.
According to a Zenit
article
, questions arose after a report that a first century apocryphal "Gospel of Judas" is about to be published. The document will supposedly paint Judas in a brighter light - and perhaps help to support the notion that he was just playing a role in the divine plan.
A Times of London article about the "reevelauation" cites Monsignor Walter Brandmüller, president of the Pontifical Committee for Historical Sciences.
But Monsignor Brandmüller told Zenit, that "this news has no foundation."
"Reading the Times I discovered that a campaign exists to rehabilitate Judas and that I am the leader," the Vatican official said. "I have not talked with the Times. I can't imagine where this idea came from."
Sorry Judas. At least you got some good songs in
Jesus Christ Superstar
.